← Back to portfolio
Behind the Scenes at Lanhydrock National Trust House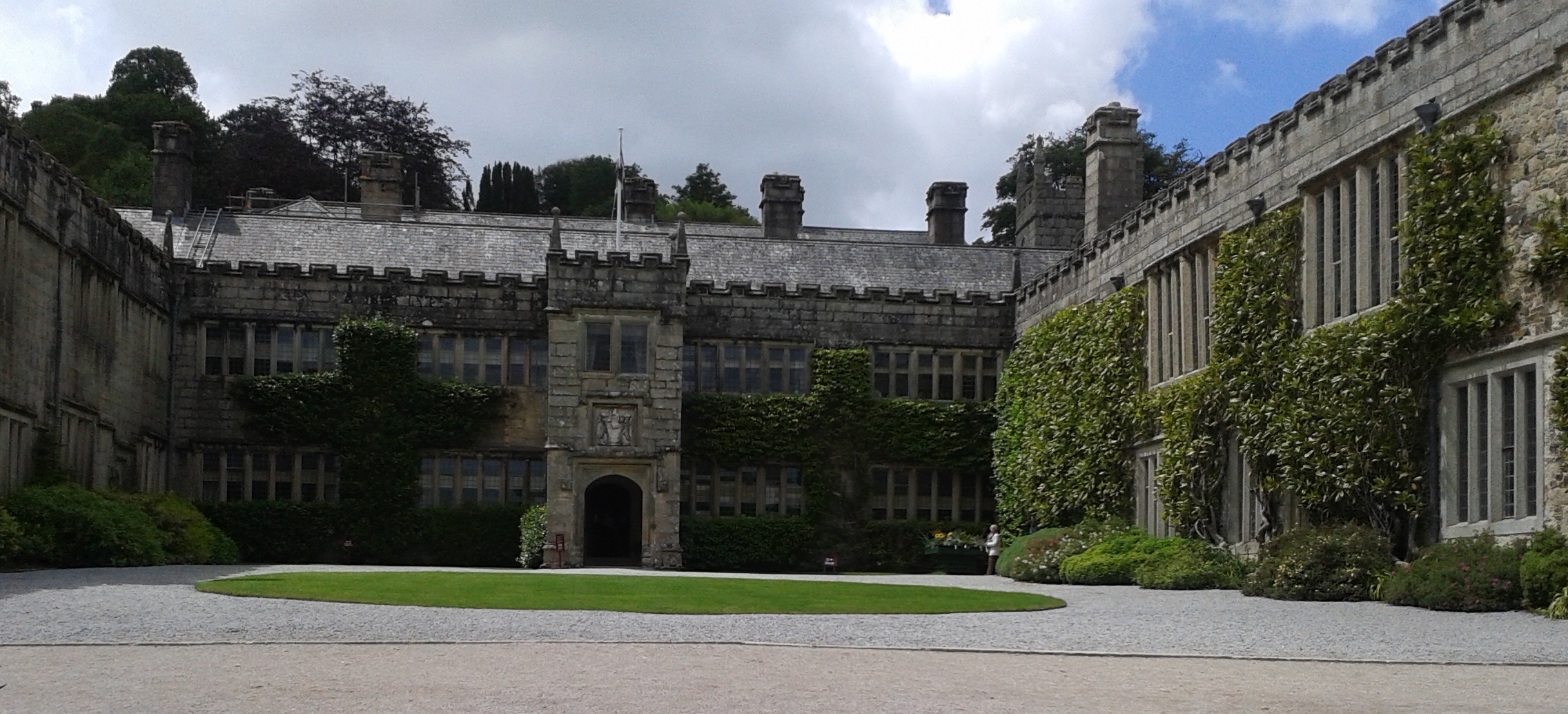 Situated in the Fowey valley in Cornwall, Lanhydrock was originally built in the 17th century but was reconstructed in 1881 after a fire. It retains some original features such as the Jacobean Long Gallery but the main style is late Victorian. It's a property with a rich and varied history and over 50 rooms, beautiful gardens and woodland to explore.
Dawn Todd, 38 - interpretation officer
My job is very wide-ranging. It covers developing different ways to explain the history of the house, managing social media and co-ordinating Christmas events. A recent exhibition I worked on commemorated the experiences of the family and workers during World War 1. That was very moving as there was so much loss of life, including that of Captain the Hon Tommy Agar-Robartes, the heir to the Lanhydrock estate. I'm also responsible for the flower arrangements at Lanhydrock, which need to be in keeping with the historical style of the house. I've got a book on historical flower-arranging and am currently working on a seasonal dining-room centrepiece that would have been popular in 1860. I enjoy it but it's also nerve-racking to think that so many people will be looking at my arrangement. I love my work and couldn't think of anything more interesting and varied than uncovering amazing stories about Lanhydrock and sharing them with the public.
Alison Presswell, 54 - volunteer harpist
I dress as a Victorian lady and play the harp in the Long Gallery, one of the oldest and most striking areas of the house. Music has always been important to me but when I started learning the harp two years ago I never imagined that I would play in public. However a volunteering opportunity arose and now I come along once a fortnight and play pieces such as Greensleeves and Amazing Grace. My costume was supplied by the National Trust and is in the late Victorian style, with a slight bustle. Thankfully it's very comfortable and I don't need to wear a corset!
It feels such a privilege to play in such a beautiful environment and to see visitors' response to hearing the harp. It seems to create a very peaceful atmosphere and several people have said it's made their day, which is lovely. Lanhydrock has over 20 people in the costumed volunteer team, dressing as cooks, housekeepers and butlers. It's great fun and we all enjoy chatting with visitors and helping to bring the house to life.
Faye Rason, 41, conservation assistant
I've been working at Lanhydrock since I was 24. I'd just had my daughter, needed a job and got one cleaning the toilets. Since then I've been on training courses and become a conservation assistant.
Caring for Lanhydrock is very different from looking after the average home because so many of the items are old and fragile and must be treated in a particular way. For example, we have a pony hair brush for dusting books and a hogs hair one for carved wood. Details of each room are kept in a folder outlining the correct way to clean items. We also monitor their condition so that if there are signs of any deterioration such as mould or woodworm they can receive specialist care. Light levels need to be controlled so the delicate textiles aren't damaged. During the deep clean between December and February we brush and hoover everything, starting at the ceiling and working down. I spend a lot of time up scaffolding wearing a mask! I got married in the church on the estate and Lanhydrock feels so much part of my life – it's wonderful to care for it and share it with visitors.
Pat Gunn 72, - garden guide
I've always been interested in gardening and became a volunteer garden guide six years ago. The gardens are very much as the family planned them during Victorian and Edwardian times and have a homely feel. My tour lasts an hour and I do one a week. I learned how to run it by going round with some more experienced guides. But over time I've developed my own style. For example I'm very upfront about the fact I can't remember all the plant names! I'm more interested in the design and history side. I really enjoy meeting the visitors and hearing about their experience of gardening and visiting other National Trust gardens. It's taught me a lot. The weather can be variable, but I'm always willing to keep going, even if there's a downpour during a tour. I take a big umbrella with me. Though of course if visitors would rather take cover, that's fine too. I find volunteering at Lanhydrock very rewarding – I've got to know so many lovely volunteers and staff and become part of a community.
Ruth Brookes, 23 - ranger
What I love about my job is that no two days are the same. The natural world is always changing so you never know when the unexpected might happen such as a tree falling down or wildlife in need of rescue. I do lots of hands-on conservation, whether that's planting trees, cutting grass or wielding a chainsaw. Visitors sometimes see me doing heavy work and joke that I should leave it to the guys, but I've become very fit and strong during my three years here. We manage the estate in a way that allows wildlife to thrive and there's such a wide variety of habitats including parkland, woodland and the river. I've done surveys on the newt population and led walks looking at bats and fungi. Some of the trees at Lanhydrock are over 500 years old and it feels such a privilege to look after them. I also really enjoy meeting the public who often act as our 'eyes and ears' letting us know about species of plants and animals they've spotted.
Sue Perry, 51 - house steward
I manage a team of staff and volunteers that work tirelessly to keep the house looking pristine whilst maintaining high standards of conservation. There are many similarities to my previous job as a nurse – only now I look after precious objects instead of people. The most challenging part of my job is managing the balance between having the house open for the public to enjoy and caring for it properly. Lanhydrock was designed to be a private residence and having 250,000 visitors each year puts pressure on cleaning, conservation and maintenance services. Unlike other departments our busiest time is in the three months the house is closed when we do a deep clean and carry out necessary repairs.
It feels very much like family here and it's the best group of people I have ever worked with. We all do what we do because we care about Lanhydrock and this part of Cornwall.